Are you looking for Wrestlemania Font Free Download? You are at the right place! In this post, you will be able to download this font as well as learn how to use it in your project. Let's get started.
This is a retro Fancy typeface that was designed by Jayde Garrow. Jayde is a popular visual effects artist, graphic designer, and content creator on the internet.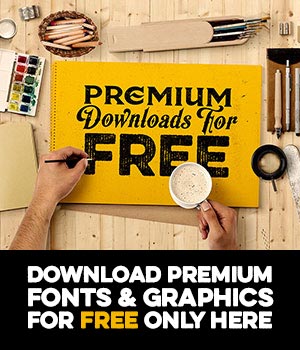 Wrestlemania Font Family
This font's design was inspired by the classic Wrestlemania logo and its stylish letterforms and detailed textures. If you pay close attention, you can see every letter is highly crafted with details. By using an unusual mix of sharp and rounded designs, this font elevates your project in no time.
Notice from above that a few letters such as M and W are elongated from the edges to give people modern and eye-catching effects. This font comes in one weight style, the Regular which includes 70 characters.
Usage of Wrestlemania Font
There are many ways you can use this font. Some prominent methods that the font is used include logos, websites, digital marketing, posters, banners, printing materials, etc. Due to its prime and quality compositions, we think it's absolutely one of the best fonts to use as headlines.
We hope you will like this font as much as we do. And we are confident you will find it just as versatile and useful as we do.
Alternatives of Wrestlemania Font
Check out these great alternatives you should consider that are similar in styles and are great to use in your projects as well. Don't forget to check out other over 700+ more free fonts you are able to download on our website.
Click on the download link below to get started. Also share it with friends and family!