Are you looking for Wisdom Script font free download? You are at the right place! In this post, you will be able to download this font as well as learn how to use it in your design.
This is a personally crafted and handwritten script font that was designed by James Edmondson. This script font was inspired by and made for Woods of Wisdom, a 50 part poster series on bad advice.
Wisdom Script Font Family
Upon a close look, you notice the thick and thin strokes are reminiscent of a calligraphic style that looks carefree and flowy. This font does a great job of adding a personal touch and uniqueness to your design. Due to the good letter spacing, this font provides clarity to every letter. It's very legible and user-friendly.
This font family offers one weight style, the Regular. The designer made sure to give this font the ability to work in different applications and platforms. We are a big fan of the elegant yet readable font.
Usage of Wisdom Script Font
There are many different ways you can use this Wisdom Script font. Put it in logos, headlines, titles, marketing banners, handwritten letters, wedding invitations, birthday invitations, digital marketing materials, etc. Due to its vast useability, you can confidently apply this font to your project.
By adding a unique and modern spark to your design, this font is very popular exactly for this reason. Let us know in the comments how you are going to use it.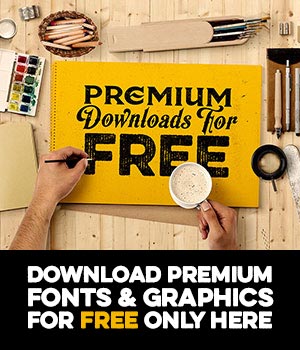 Alternatives of Wisdom Script Font
Check out these equally stunning handwritten fonts above. In addition, we have over 700 free fonts on our website for you to download. If you are ready to download this pretty font, you can now use it for free in your personal projects.