Are you looking for Wild Wolf Font free download? Look no further! In this post, you are able to download the font and learn how to use it in your design.
This is a handwritten display font that was designed by Burhan Afif and published by HansCo. Like the name sounds, this font reminds you of a wild wolf with free spirits.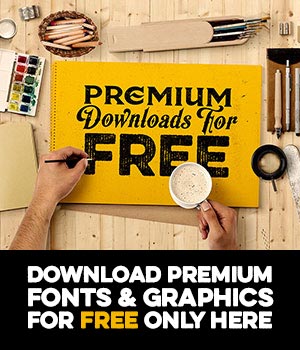 Wild Wolf Font Family
This is a modern font with an incredibly bold and rough style. The dry brush texture definitely adds a level of uniqueness and novelty to your project. As you can see below, this font is not fixed on a straight baseline. This irregular baseline is the designer's choice to make the font more attuned to its style.
This font comes in one weight style, the Regular. Very detailed and high quality designs. The font family includes uppercase, lowercase, numerals, punctuation markets, etc with 221 characters.
Usage of Wild Wolf Font
There are many ways you can use this font. It works great in logos, headlines, posters, product designs, flyers, shirts, digital marketing, text overlay, etc. In addition, this font works very well both on small and big screens.
Great font overall for different applications. We have also been using this font in gaming projects and outdoor theme ads.
Alternatives of Wild Wolf Font
Check out these alternatives that are also similar in styles and designs. We are confident that these fonts will also help you fulfill your project demand. If you are ready to add this font to your toolkit, it will elevate your design in no time!
Also feel free to check out other 700 more free fonts on the website you can use.