Are you looking for Vidaloka Font free download? You are at the right place! This amazing font is now available for use and continue reading to learn how to use it in your designs.
This stunning font belongs to the display category with its bold and high contrast look. It was designed by the most notable graphic and type designer Alexei Vanyashin and Olga Karpushina in 2013.
Vidaloka Font Family
As you can see above, all the letters in this impressive font have a clean shape with great finishing edges. It comes in one regular weight that contains more than 230 bold clean characters including uppercase, lowercase, basic numbers, punctuations, and special characters.
As a global font, it also supports international languages such as Spanish, French, Portuguese, etc with unique Latin and Cyrillic characters.
Usage of Vidaloka Font
Because of its bold and high contrast qualities, this font works super well for headlines, logo texts, posters, or anything that requires grabbing your audience's attention immediately. You can also use it in digital marketing materials and print marketing materials.
In addition, this adobe font pairs well with Lato and Roboto fonts in header and paragraph settings. We have been loving this font for its versatility.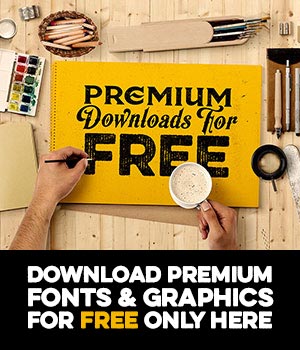 Alternatives of Vidaloka Font
These are some great options you can consider alongside the Vidaloka font. They all work great as headers, logo fonts, and general displays you need. Now if you are ready to download this font, be sure to use the link below. It's completely free for both commercial and personal use.