Are you looking for Vacation Font free download? Look no further! In this post, you will be able to download this font as well as learn how to apply it to your project.
This is an elegant and quality handwritten font that was designed by Erik Studio, a popular foundry, in 2021. He has designed several fonts and vacation is one of his newest creations.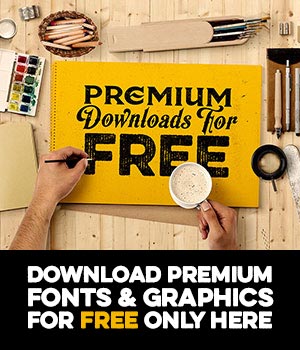 Vacation Font Family
Like the name, this font gives you a feeling of being on vacation. It's joyful, pleasant, and lively. Every letter is crafted with details and it's all connected with each other through a string. It definitely has the nice and distinctive designs that are very relaxing and flowing. If you have a summer themed project, this font works perfectly well.
The font comes in one weight style, the Regular. It's not too thick or thin. Inside the font, it offers uppercase, lowercase, numerals, special characters, and punctuation marks. So definitely have all the bells and whistles you'd need for a design.
Usage of Vacation Font
There are many ways you can use this font. Whether it's logos, headlines, titles, graphic designs, product packaging, posters, banners, digital marketing, etc, this font is up for the task.
We also like to apply this font to our summer themed projects because of the flowniess and carefree style it carries. Definitely very versatile, this font fits a wide pool of designs, elevating them to the highest levels. Let us know in the comments how you are going to use this font.
Alternative of Vacation Font
There are many alternative options you should check out. These three are great and similar in style. In addition, there are many awesome handwritten fonts on our website. Another great news is this font also supports multilanguage as it's perfect for an international audience.
This font is free for personal projects; you will need to buy the license for commercial projects. Time to download the font using the link below.