Are you looking for Tiza Font free download? Look no further! In this post, you will be able to download this font for free as well as learn how to use it for your project.
This is an unique, traditional, and fancy font that was designed and published by the font designer Pablo Caro in 2008. As you will see below, the font has an unique texture that makes it look more personal.
Tiza Font Family
The design resembles handwriting style and each letter is equipped with a different design. And the designer has drawn the whole structure as a slab serif then added extra creativity to it. In which he has removed a little bit of texture from inside each letter. The designer also had the intention of allowing it to be used across different designs.
The font offers one weight style, the Regular. Inside the font, it offers uppercase, lowercase, numerals, special characters, and symbols. You will get everything you need from the font and be able to meet your project needs.
Usage of Tiza font
There are many different ideas you can apply to this font. Whether it's for headlines, logos, titles, paragraphs, display text, or any display projects, you will find this font to be super attractive and applicable.
In addition, this fancy font will help to create t-shirt printing, book covers, unique emblems, game titling, game graphics, marketing materials, special event cards, and so on. One of the best options you should consider if you want to stand out from the crowd.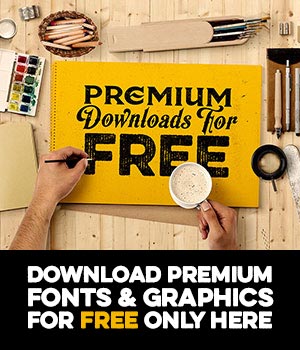 Alternatives of Tiza Font
There are a couple alternative options you should also consider. In addition, we have over 800+ free fonts that are available to download with an easy click. Be sure to check them out. Best part is this single style contains 176 glyphs as well as 1000 units per em.
Click the download now button below to download this font for your personal project. For commercial projects, check any relevant licenses you need. Don't forget to share it with friends and colleagues.