Are you looking for Tiara Black Font free download? Look no further! In this post, you will be able to download this font for free as well as learn how to use it for your project.
This is a script-style calligraphy typeface that also comes with a handwritten lettering style. It was created by NihStudio that is an exclusive handmade font studio specializing in making beautiful and unique fonts.
Tiara Black Font Family
With a quick look at the design, you will realize the structure is handmade with extra curves. And you'll notice another cool thing in each letter that has a sharp touch at the end of the corner. Furthermore, it also maintains a thin and medium texture, giving it a lovely texture. And definitely applicable for a stylish and modern design where handwritten fonts are required.
This font offers one weight style, the Regular. Inside the font, it offers uppercase, lowercase, numerals, special characters, and symbols. This font offers all the requirements you will need from a normal font.
Usage of Tiara Black Font
There are many different ways you can use this font. Not to mention, due to its magnificent look, it is perfect for card printing, logos, signatures, tagline, layout design, greeting, invitation, special quotes, branding, tattoos, banners, flyers, product packaging, etc. It definitely gives your design a glow up and upgrade.
There are definitely many additional ways to use this font so be creative with it! Let us know in the comment section how you will be using this font!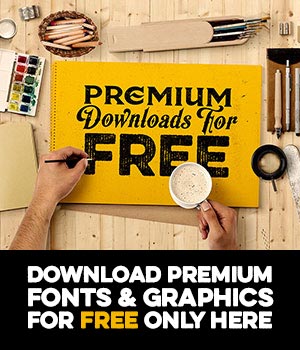 Alternatives of Tiara Black Font
If you are looking for alternative options, be sure to check out these options. In addition, we have over 800+ free fonts that are free to download with an easy click. Check them out on our website! This font also supports many different international languages.
For personal projects, click the download now link below to get started! For commercial projects, check any relevant license.