Are you looking for Taken By Vultures font free download? Look no further! In this post, you will be able to download this font for free as well as learn how to use it for your project.
This is a high quality, elegant, script handwriting font that was created and published by Branded Quotes. It's a famous font that is used across many photography and branding projects.
Taken By Vultures Font Family
The stylish style of the font has become its signature brand. The strikes that go across the letters are a nice touch that add uniqueness and characters to the design. We also personally use this font quite often in our own projects and we think this font definitely is able to accomplish your project goals and requirements.
This font offers two unique styles including Vultures Regular and Vultures Alternates. In each font style, it offers uppercase, lowercase, numerals, special characters, and symbols. In total, it contains 236 characters. Feel free to experiment with other designs.
Usage of Taken By Vultures
Definitely a great font that is applicable for many projects. You can use it in branding, logos, packaging, covers, quotes, posters, banners, digital designs, social media, and any marketing projects. In general, any project that requires a good sense of style, we are sure this font is what you need.
In addition, due to its handwritten style, this font is also very popular in the community so be sure to let us know in the comment section how you are using it.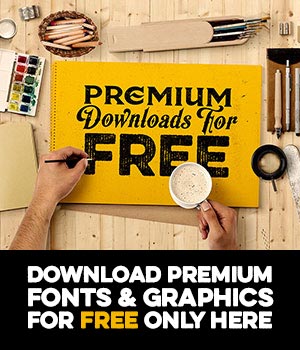 Alternatives of Taken By Vultures
There are different alternatives you should also consider. In addition, we have over 800 free fonts that are available to download with an easy click, so be sure to check them out as well. To download this font, be sure to hit the download now button below to get started for all personal projects.