Are you looking for Stick Font free download? Look no further! In this post, you will be able to learn how to use this unique font as well as download it at the end of the post.
This is a different and high quality fancy font that was designed by Fontworks, a reputable foundry. And just exactly like the name sounds, the font is designed with short sticks!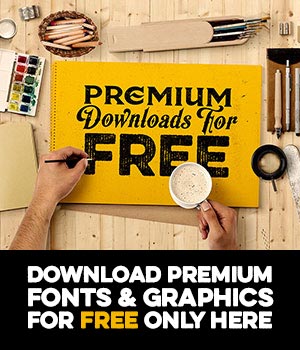 Stick Font Family
All the letterforms are made up of short sticks and thick, straight lines that add a playful and joyful feeling. Unlike other fonts that are made to look perfect, this font adds irregularity that makes it stand out even more. There are also no curves.
And due to its popularity, Stick Font is now included in Google font database. That means you can use it freely both for personal and commercial projects.
Usage of Stick Font
As we mentioned before because this font has that nice playful undertone, you can use this font in children's books, comics/animation books, product designs, graphic designs, invitations, children's birthday invitations, etc. In addition, you can use the font in logos and headlines as well.
There are many different ways you can utilize this font. Also, let us know in the comment section how you are using this font.
Alternatives of Stick Font
Check out these other amazing and similar fonts that you can use for your projects. Whether it's for big displays or small texts, this font is able to support many different applications and languages if you have an international audience.
Now get started today by clicking the link below!