Are you looking for Stanley Font free download? Look no further! In this post, you will be able to learn how to use this font as well as download it for free in the end. Let's get started.
Stanley is a modern script font that was designed and published by Billy Argel in early 2022. For only a little over 7 months, this font has gotten so popular already. It really speaks to the quality of the font.
Stanley Font Family
This font has a thick and bold design with white outlines throughout the letters. Upon a close look, you also see each letter is designed with great details and they are all different from each other. Its unique characteristics make the font very eye catching.
The font comes in one weight style, the Regular. It includes uppercase, lowercase, numerals, and special characters. The regular font already resembles the bold font features. This quality definitely makes it a perfect font for headlines.
Usage of Stanley Font
As mentioned just now, this font is perfect for headers, signage, titles, wedding invitations, posters, labels, letterheads, graphic designs, and logos. Anything that requires to attract customers' attention, this font should be your go-to font.
Additionally, we like to use it on our website front page as it stands out from the rest of the texts and immediately gets viewers' attention. Let us know in the comments how you are going to use this font.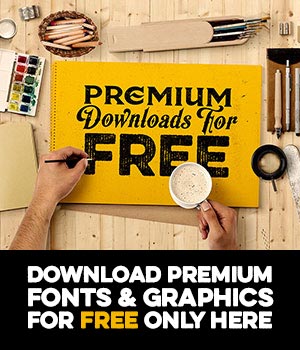 Alternatives of Stanley Font
Check out these alternatives you can use in your design. They work very well as they are similar in styles. Also feel free to check out other 700 more fonts on our website. This font has multilingual support so if you have an international audience, it works great.
Be sure to use the link below to start with this amazing font. For commercial projects, use the link here to purchase the license.