Are you looking Soria Font free download? Look no further! In this post, you will be able to download this font for free as well as learn how to use it in your project.
This is an elegant and clean Serif font that was designed by Dani Bydani, a Spanish font and graphic designer. He is one of the very popular and active designers in the community.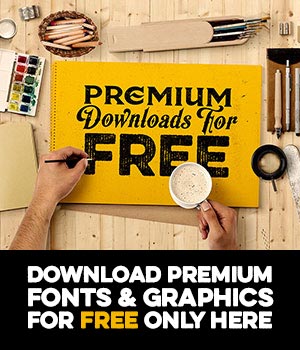 Soria Font Family
This font is heavily influenced by both Art Nouveau and Didot fonts. If you check out these two fonts, you will realize this font is a perfect blend of the two. It's not only modern but also aesthetically pleasing. Upon a close look, you see there are flairs to the lines.
This font comes in one weight style, the Regular. Inside the font, it offers uppercase, lowercase, special characters, numerals, and punctuation marks. This clean and simple font stands out very well from other fonts.
Usage of Soria Font
There are many ways to use this font. Whether it's logos, headlines, titles, posters, banners, social media posts, graphic designs, or magazines, this font works really well. Particularly, it can be used in special occasion invitations.
It contains a full set of glyphs, including Open Type features. This font also supports many languages including Finnish, Norweigan, and Latin. This is definitely one of our favorite fonts as display texts.
Alternatives of Soria Font
These are some great options you can use for your projects as well. In addition, you can also download 700 more free fonts on our website. Another great thing about this font is this font can be used for personal and commercial projects. So if you feel this is a great font for your project, be sure to hit the link below to get started.