Are you looking for Sons of Anarchy Font free download? You are at the right place. In this post, you will be able to download this font for free as well as learn how to use it for your project.
This font is an unique, popular, and famous logo font that was designed for the Sons of Anarchy title. It's an American action crime drama television series that aired from 2008 to 2014. Its was created by Kurt Sutter with 7 seasons and a total 92 number of episodes.
Sons of Anarchy Family
If you didn't know about this font, you probably have heard about this TV show. This series truly get remarkable popularity and attention from the public due to its action, thrill, and nature scene. Because of that, this font has now become one of the most sought after fonts.
The font really resembles and represents the western look and culture. Its corners are sharp with fancy curves that give the whole font extra creativity. This font also offers one weight style, the Regular. Inside the font, it offers uppercase, lowercase, numerals, and special characters.
Usage of Sons of Anarchy
There are many ways you can use this font, in particularly, in entertainment content, like movies, short films, music videos, and images. You can also use it in brand logos, movie posters, comic covers, printing on cards, unique emblems, and other similar projects.
We are confident this quality font will meet your demand and requirement. Let us know in the comment section how you are using this font in your projects.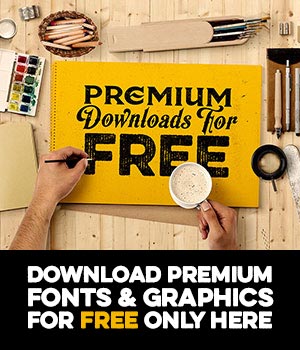 Alternatives of Sons of Anarchy
There are many different alternatives you can also use for your projects. In addition, we have over 800+ free fonts that are available to download with an easy click. This font is absolutely free for personal projects. For all commercial projects, you would need to buy a license.