Are you looking for Saldina Font free download? You are at the right place! In this post, you are able to download this font as well as learn how to use it in your project.
This is a stunning and beautiful script font that was designed and published by Vanroem, a graphic designer. He has created a number of other fonts such as overture font.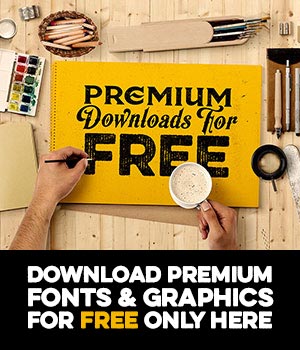 Saldina Font Family
This is a brush lettering script typeface that has elegant and highly detailed designs. It has flexible characteristics that make it very mesmerizing and beautiful. Due to its unique quality, this font has become very popular over the past few years.
This font comes in one font style, the Regular. This font has 250 glyphs with 1024 units/em. And inside this font, it provides uppercase, lowercase, numerals, punctuation marks, and special characters. It has OpenType features such as Ligature, Contextual Alternates, Stylistic Alternates, and Stylistic Sets.
Usage of Saldina Font
There are many ways to use this font as it's very versatile and readable. The best way to use this font is to apply it to projects that require aesthetics and class. Examples include wedding invitations, vintage design, greeting card, posters, product packing, brochures, illustrations, etc.
In addition, this typeface is also perfect for use in shadow and bold italic designs. So definitely we are a big fan of this font as we help clients with many projects in graphic designs. So let us know how you are planning to use it in the comments.
Alternatives of Saldina Font
Check out these amazing and quality alternatives you should also consider. They are similar in styles so they work great in similar projects. In addition, we have over 800+ free fonts on our website that cover many different categories. You can use this font in designing software like Photoshop and Canvas. 
Ready to download the font? Click the link below to get started today!