Are you looking for the Rosarina font to use in designs? You're at the right place to get Rosarina typeface free download. Get it free within seconds.
Rosarina Font Family
After putting a heading or bold font in your design, the next thing to do is choose a font for taglines. Many designers considered it an easy task, but in our opinion, choosing a great tagline font isn't always an easy job.
Because your tagline or sub-headings completes the central message and compliments the heading, it plays a vital role in a brand's design. So make sure to select a tagline font wisely.
Read More: 30 Best Basic Free Fonts
Rosarina font is quite easy and comfortable to use with any Display font. It has a complete family, including Bold, Thin, and Black type. It is very famous and popular in the designer community. Many seniors suggest its use under the logo line. Not only a primitive typeface but a unique, clean, and modern one.
Also, Download a famous font: Got Milk Free Font
If we talk about its shapes, they are very smooth and rounded and look refreshing even in a simple design.
It is based on Open type and True type format, making it more popular than other Sans Serif fonts. You can see the quality of its through the images attached.
Author of Rasorina font
This Unique typeface is designed and released by Mariano Diez in 2017. A designer from Rosario, Argentina. He is a very talented and famous one on Behance. 7000+ people have appreciated his artwork and typography work. His best typography which is amazed me:
Usage of Rosarina font
It is free to use in any project personal and commercial projects. It is the best choice to use in taglines, t-shirts, logos, Social media posts, quotes, Pinterest pins, thumbnails, book covers, and letters.
Download it by just clicking on the below button. You will be amazed after using it. Make sure to use it with Photoshop or Illustrator, or Corel Draw to get more design results. Enjoy!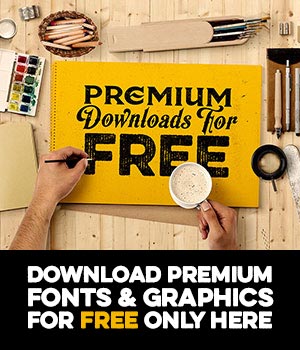 Share with fellow designers and friends.