Are you looking for Rockstar Display Font free download? Look no further! In this post, you will be able to download the font for free and learn how to use this font in your design.
This is a modern and stunning Sans Serif typeface that is inspired by the bold style of the Rock music genre. From heavy metal to alternative rock, this font perfectly portrays Rock as a genre.
Rockstar Display Font Family
This font was designed with a bold appearance and high-contrast look. Upon a closer look, you notice this elegant font has all the basic standard features that are perfect for headlines and titles.
This font comes in one weight style, the Regular. In this family, all letters are in caps with proper baselines and spaces. With proportioned height and width, it displays high quality characteristics.
Usage of Rockstar Display Font
In terms of usage, there are many ways to use this font. It works very great in titles, headlines, logos, big display projects, front covers, marketing materials, etc. Because it's a Rock music font, you can use it in your music-related projects.
In addition, we use it very often in advertisements on small and big screens. Its super eye-catching capabilities allow this font to draw your audience's attention in no time.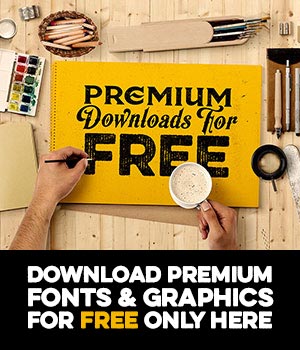 Alternatives of Rockstar Display Font
Check out these alternative options you should consider. We also have over 700+ free fonts you can download for free. This font supports many international languages so if you have an international audience, definitely put this font in your toolkit.
Click the link below to get started!