Are you looking for Poppy Script Font free download? Look no further! In this post, you can download this font for free and learn how to use it in your design.
This elegant handwritten Script font was designed by Sarah Taylor and published under her studio SarahTaylorDesigns in 2016. It has since then become a popular font to use on special occasions.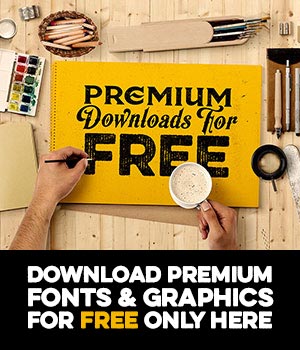 Poppy Script Font Family
This font is definitely a masterpiece that will add a personal and cheerful touch to any design. It can instantly elevate the aesthetics of your project and complement any handwritten fonts within your designs.
This font comes in one weight style, the Regular. Inside this font family, you will get 52 different handwritten shapes with distinct designs. You probably also notice the characters all feature strings that connect them together. It makes the design more flowy and pleasing.
Usage of Poppy Script Font
There are many ways you can use this font. As mentioned before, this font is particularly great for weddings, invitations, announcements, cards, web designs, product packing, logos, etc. We use it very often in design covers to catch people's attention.
It's a commonly used font in the community so definitely be sure to check it out and leave us a comment about how you are going to use it in your project.
Alternative of Poppy Script Font
These are the alternative options you should consider if you want more options. They work very well on similar projects with similar styles. In addition, we have over 700+ free fonts for you to download for free. Also check them out on our website.
If you are ready to add this font to your toolkit, be sure to click the download link below to get started.