Are you looking for Overlock Font free download? You are at the right place! You are now able to download this font for free as well as learn how to use it in your design.
This is a display font that is very popular and eye catching. The Overlock typeface family was selected by the Letras Latinas Biennal in 2006. And the idea behind this typeface was to simulate the Overlock sewing technique.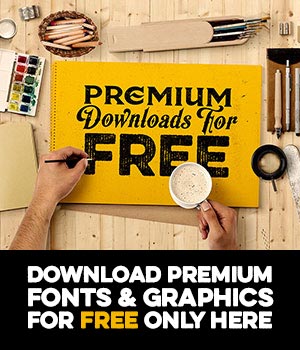 Overlock Font Family
Upon an initial look, you get a warm feeling from the rounded and soft letterform designs you see in the text. The slightly curved letters add a cute and joyful feeling to the design. It works really well in romantic theme stories and projects.
The font comes in three weights, Regular, Bold, and Black. Each includes a true Italic. In this family, you will have upper and lower cases, numerals, punctuation marks, special symbols, etc. There are two sets of numbers and small caps that are also available as a sister family.
Usage of Overlock Font
When it comes to using this font, it works perfectly well for titles, logos, headlines, banners, marketing materials, magazine fonts, and digital render. As a highly legible font, it looks great in both small and big sizes.
In addition, it works very well in journals or personal documentation. It's very versatile so feel free to let us know in the comments how you are using it.
Alternatives of Overlock Font
Be sure to check out those fonts above as well for similar styles that are also great for different platforms and applications. As a Google Font, you are able to use it both for personal and commercial projects.
Grab the free download using the link below. And start applying this font to your designs. And share it with friends and colleagues.