Are you looking for the Madni Calligraphy font free? You are in the right place. You can now download it free within seconds.
We absolutely love this handwritten font with charming, elegant characters. Its modern and clean-looking fonts have become a great choice for many designers in the community.
To view more free Calligraphy Fonts, click here.
Madani Calligraphy Font
Madani Calligraphy Font is also a handwritten font that produces by the designer's brushes and fingers. It also looks similar to the Aston Calligraphy Font. This handwritten font comes in luxurious and modern characters with a beautiful style.
The Madni calligraphy is very classy and suitable for various designs such as invitations, labels, restaurant menus, logos, fashion, makeup, stationery, novels, magazines, books, greeting cards as well as weddings, packaging, and labels.
In addition, this font works very well in social media posting and marketing. If you are creating a marketing campaign for your project, definitely feel free to add this font to your toolbox.
Also, it can be used for Social Media Quotes and designs.
Author of Madni Calligraphy
Madni calligraphy font is designed and made by a famous brand sinfa.co. They have designed more than 20 different calligraphy fonts for the designers. Some of them are:
Friendship
Bettiya
Big Bundel
Longtime France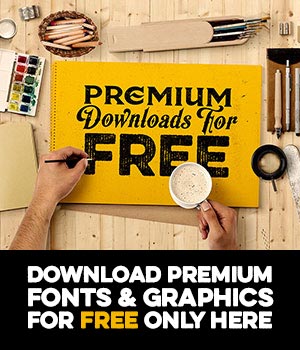 What's included in this file:
This Font file is just for Personal Usage. But if you want to use it in your commercial designs then you have to buy its paid version from the owners.
To view the best San Serif Fonts, check them out here.