Are you looking for Livvic Font free download? Look no further! In this post, you will be able to download this font for free as well as learn how to use it for your project.
This is a clean, classic, and display Sans Serif font that was designed and published by Jacques Le Bailly, a talented graphic designer. It has a perfect combination of classic and modern textures.
Livvic Font Family
Just like many Sans Serif fonts we have included on the website, this font also contains sixteen unique weights including bold, bold italic, black, black italic, light, extra light, extra light italic, italic, light italic, medium, medium italic, regular, semi bold, semibold italic, thin, & thin italic. It gives you a big selection to try different styles so that you can pick out the ones that are suitable for your designs the best.
Each font style comes with 782 numbers of characters, uppercase, lowercase, special characters, numerals, and symbols. We are definitely a big fan of this font so be sure to check it out using the link below! And tell us how you are using it in the comment section.
Usage of Livvic Font
There are many exciting ways you can use this font with such as a big font family. Depending on the styles you are considering, you can use it in digital designs by using lighter weights for body text and heavier load for headlines and subheadings, posters, and banners. It's also a great font to use in ads and social media posts.
In addition, bold fonts are great to be used in presentations or front covers to attract people's attention with the mesmerizing and unique designs. And not to mention, you can use it in business documentation, resume, presentation, etc. Really many applications!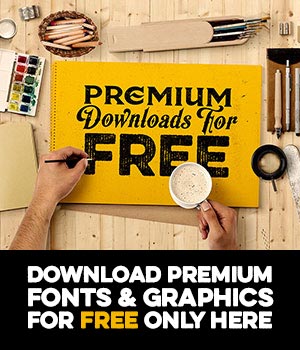 Alternatives of Livvic Font
There are a few alternative options you should also consider. In addition, we have over 800+ free fonts that are available to download with an easy click on our website! The best part is this font is free for both personal and commercial projects, so feel free to use it in any projects or designs you have.