Are you looking for Little Bunny Font free download? Look no further! In this post, you will be able to download this font for free as well as learn how to use this amazing and cute font in your project.
This is a cute display font that was designed by Alpaprana Studio in 2020. It's a great and playful font that is perfect for many different applications which we will get into.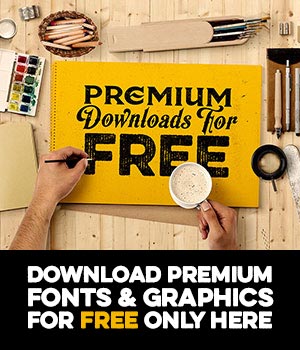 Little Bunny Font Family
This cute and playful font is designed with great details. Each letter features something different such as bunny ears, bunny tails, or bunny paws. As the name suggests, it's a bunny font for sure that includes bunny elements all over the font.
The actual letters are slightly curved and very rounded to exemplify the cuteness and playfulness. This font has one weight style, the Regular. It includes uppercase, lowercase, numerals, and special characters. We are simply amazed by the little details in this font family.
Usage of Little Bunny Font
There are many ways you can use this font. It's perfect for children's books, school projects, logos, book covers, graphic designs, packaging, birthday invitations, etc. This is definitely a perfect font for a younger audience.
Let us know in the comment how you are going to use this font in your design or project!
Alternatives of Little Bunny Font
Check out these fonts that will be great alternative options you definitely want to consider. Additionally, we have over 700 free fonts you can choose from on our website. You can now download this font for free using the link below only for personal projects. For commercial projects, be sure to buy the license here.