Are you looking for Lilita One Font free download? You are at the right place! In this post, you will be able to learn how to use it in your font as well as download it for free.
This is a joyful Sans Serif font that was designed and published by Juan Montoreano in 2011. Juan is an Argentine font and graphic designer who is known for his font creations.
Lilita One Font Family
Upon a close look, you will notice the rounded and soft looks this design applies to the letterforms. The texture features extra bold strokes to give it a more fluffy and cute look. No hard but soft edges around so they fit well for more lighthearted projects.
This font comes in one weight style, the Regular. Inside this font, it includes uppercase, lowercase, numerals, and punctuation marks. In total, each font provides 224 characters. You can easily pair this font with Coca Cola Font and Centaur Font.
Usage of Lilita One Font
There are many ways you can use this font. Whether you are using it in posters, headlines, titles, product designs, or marketing materials, this font works perfectly well. Its joyful and elegant details lighten the mood of your designs.
Ever since its creation, this has become a go-to font for us when it comes to children's books and animations. Let us know in the comments how you are using it.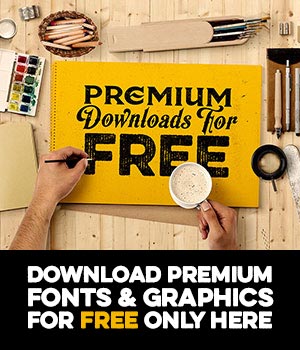 Alternatives of Lilita One Font
Check out these alternatives that will work great in your designs as well! In addition, we have over +700 free fonts you can download for free. If you think this font will be a great addition in your toolkit, be sure to click the download link below.
Also don't forget to share it with friends and colleagues.