Legendaria font free download is available here for your different design projects. It is highly suggested in designing different book covers and letters. It is also a calligraphy font.
Legendaria Font Family
Manuel Eduardo Corradine was born in 1973 in Colombia, Bogota. In the early stage of his life, he realized his potential in extraordinary handwriting, and he started to take part in handwriting & calligraphic competitions during his school life.
Thus, he kept practicing, learning & polishing his art of calligraphy, and later on, he became a self-taught calligrapher.
About the Author
In 1996, Eduardo graduated from the National University of Colombia in the school of Art & Graphics designing. That was the time when he was at the peak of his exquisite art of calligraphy.
Hence, Eduardo gave an entry into the world of typography for his own passion.
Eduardo laid the foundation of his own company, called "Casa Papelera El Cedro" meaning (The Cedar Paper-making house).
He designed unique fonts in a specific manner, especially for the use of his own brand, which was devoted mainly to wedding invitations & greeting cards.
Eventually, Eduardo joined some of the country's major calligraphic designers, including John Vargas & Carlos Fabian, to get more grip over his art.
Characteristics
Legendaria is one of the unique fonts designed by Manuel Eduardo Corradine. Legendaria gives a very classical look, which makes it very attractive.
More Download: Avenir Font
What really makes it unique is that it contains joining letters with over 1300 different exuberantly crafted characters. The lower case letters consist of tails and spirally or curved extensions.
Parameters
Legendaria font came from a font family known as Legendaria Swash 2, with regular style. It also includes 230 glyphs. The origin language of the font is Latin.
Usage of Legendaria Free Font
Legendaria font can be used in a wide range of parameters but there are some objects where it is highly recommended including, classical letters, wedding invitations, paintings, sculpture descriptions, book covers, and brand representation.
Download this professional font just by clicking over the download button to install it instantly. Use it with any tool to design your desiring project.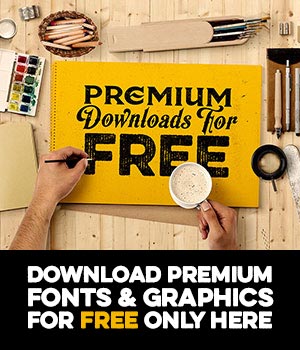 Still, missing any font? Let us know in the comment section and don't forget to share your thoughts.