Are you looking for Lazer 84 font free download? You are at the right place! In this post, you will be able to download this font as well as learn how to use it in your design.
This retro style and eye-catching font is a brush typeface that was designed by Sunrise Digital, designer Juan Hodgson in 2015. This font is heavily influenced by the 80's style.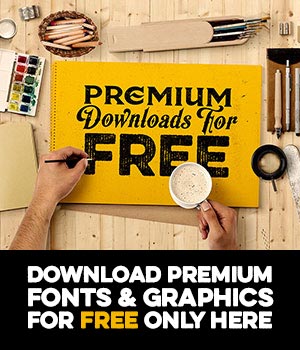 Lazer 84 Font Family
As a brush font, it has the best legibility and uniqueness that designers look for in a title font. Whether on a big or small digital screen, this font will perform very well. The font comes in one weight style, the Regular.
Upon a closer look at the font, you notice the details and dedications that go into designing this font. Although it exemplifies the retro style, it doesn't lose the modern essence. Due to this reason, many designers speak very highly of this font.
Usage of Lazer 84 Font
If you have a project that focuses on the 80s or 90s esthetics, this font will be the best option. It's very versatile. Whether you want to use it in logos, social media posts, digital marketing brochures, invitations, banners, etc, it works very well.
In addition, we have found it being used in many games or movies. This font plays a big role in the entertainment industry. We definitely put this font as one of our font toolkits.
Alternative of Lazer 84 Font
There are many great brush fonts you can consider. We have put the three best options that you switch up with Lazer 84. This font includes numbers, symbols, characters, and accents. And it supports different languages so that you can use it internationally.
We hope you will like this font as much as we do. We are confident it will not disappoint you.