Garden Grown handwritten font is free to download and use in your personal designs. It looks fabulous in any design.
Cindy Kinash is a Canadian from British Columbia. Her passion for typography started at the early stage of her life when she was 12. She always loved assignments in school that consisted of designing page covers.
She adored drawing bubble letters and frames. Her mother gave her a book that contained fun fonts and beautiful frames which were the initial source of inspiration for her.
Garden Grown Font Family
Kinash always aimed for a creative career hence she got selected for Graphics Communication pragma from Northern Alberta Institute of technology and earned a certificate in graphics communication.
Related: Christmas Fonts
She started her career as a graphics designer, initially she did freelancing and created graphics for t-shirts and snowboards, skateboards. However, she moved on to pursue her passion which was font designing.
Kinash stated in an interview that her strongest ability as a graphics designer was to create hand lettering.
Eventually, she became obsessed with fonts, and the only thing that stuck in her mind was to see more; according to her, she always noticed a lack of variants when it comes to fonts; hence this perception led her to design fonts and one of the popular typefaces of Kinash was Garden Grown.
Hence Cultivated Minds, a foundry took charge and officially released Garden Grown for the first time on April 21, 2016.
Download: Honda Logo Font
Garden Grown is one of the most distinct typefaces ever designed. It gives a warm & fresh feeling. It also gives a very blossom and joyful complexion.
Characteristics
This font's best attribute is that it is crafted with a thick marker containing heavy strokes and presents beauty through the display. Since it is bolder as well, it is much more convenient to read.
Garden Grown also gives different ligatures it has a persisting soft and sweet look font which makes it unique and perfect.
Usage of Garden Grown Font
Garden Grown can be used over a wide range of objects like art, pictures, magazine, posters, cards, brochures, and brand promotions. It can be used as decorative texts on numerous items such as restaurant banners.
Garden Grown Font Free Download just by clicking the below Download button. It is just a demo font to use in PERSONAL designs. To use in Commercials, you have to buy a paid version just at a minimum price.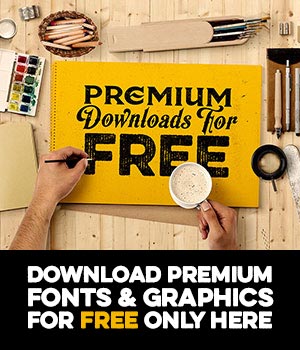 Looking for a commercial license shoot them an email directly [[email protected]]