Are you looking for Flaming Font free download? Look no further! In this post, you are able to download this font as well as learn how to use it in your project. Let's get started.
This is an eye-catching and quality brush font that was designed and published by HRLN. Like many famous fonts that are highly recognizable, this font belongs to that category.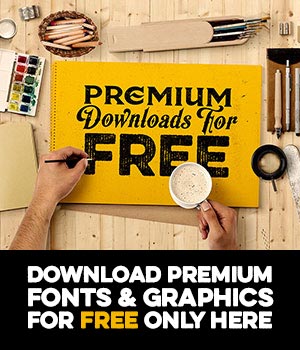 Flaming Font Family
Like the name suggests, this font is made of fire and flames. But unlike just a random design that mimics fire, this font is built with great details and style. It's very stylish that gives off a luxury and exciting look. Similar to Thrasher Font, it has a retro and vintage aspect to it.
This font provides one weight style, the Regular. Inside the font style, it offers uppercase, lowercase, numerals, special characters and symbols. Although it's a regular weight, it resembles many bold font characteristics.
Usage of Flaming Font
There are many ways to use this font. Whether you are doing it for stylish design projects or banners to call out attention, this is a perfect choice. This is certainly one of my favorite fonts to use while trying to create an easy, elegant enchantment. It naturally draws people in.
In addition, you can also use this font in hand-drawn poster fonts given their formidable and fashionable outlook that commands splendid attention. Its versatility and readability definitely contribute to its popularity.
Alternatives of Flaming Font
Check out these great alternatives you should also consider! They are similar in styles so they work great in similar projects. In addition, we have over 800+ free fonts you can consider on our website. If you are excited as we are for this font, be sure to click the download link below.
This is only free for personal use.