Are you looking for Chinese Rocks Font free download? Look no further! In this post, you will be able to download this font as well as learn how to use it in your design.
This is a fancy and rough typeface that is inspired by rubber-stamp lettering on 20th Century Chinese export cargos. It was designed by Typodermic Fonts, a font company located in Nagoya, Japan.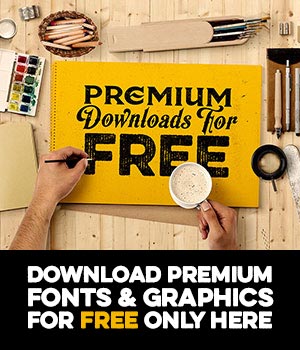 Chinese Rocks Font Family
This stunning and clean-looking font is one of our newest favorites this summer. In terms of design, the font features thick and heavy strokes to hold the weight and solidity of the font. It has a serious and intense feeling added to the design.
This font comes in one weight style, the Regular. And interestingly, in this font, the letters are all in caps. It adds another uniqueness to the overall design that makes it more eye-catching. It supports 197 characters including numerals, punctuation marks, and special symbols.
Usage of Chinese Rocks Font
When it comes to usage, this font works very well across applications and platforms. It's very legible and clean. It works well in logos, headlines, titles, texts, banners, marketing materials, billboards, etc.
Anything that requires eye-catching design, this font will work great. It's also very suitable in professional settings in presentations or business documents for its effective design.
Alternatives of Chinese Rocks Font
Check out these alternatives you should also consider. They work great as they are in similar styles so they work great in similar projects. Also be sure to check out other fonts on the website.
If you are ready to download this font, click the link below. And make sure to share it with your friends and colleagues.