Are you looking for Cache Font Family free download? Look no further. In this post, you will learn how to use this font as well as download it for free.
This is a display rounded font that was designed by Quill Type Co, a well-known foundry. It's a very popular and wonderful font that is made to impress and catch everyone's attention.
Cache Font Family
Upon a close look, you see the font has the highest details and care. The texture of the whole font was completed by hand and each character has its own unique look just to provide a charming feel. This detail is rare in the font family. Its rounded design is perfect for a lot of projects.
Cache comes in Regular, Rough, and Pressed styles, with a slanted Oblique for each of these styles. In particular, pressed style is done by hand, ensuring that each character has its own distinct pattern to go along with its look and feel. Each font has more than 210 characters.
Usage of Cache Font Family
This great font is definitely very versatile. It is the perfect font family for logos, posters, apparel, signage, banners, marketing materials, etc. Its authentic vintage look and feel will give you that exact look you've been aiming for.
This font works great for entertainment purposes as well such as movies, TV shows, and posters. Feel free to be creative with it and let us know in the comments.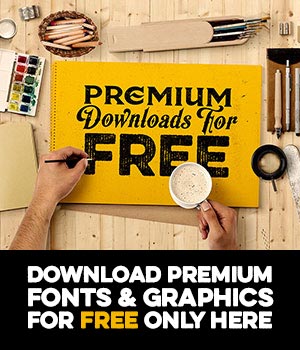 Alternatives of Cache Font Family
Check out the alternative options you can find above. They are all display fonts so they work in similar styles and projects. This is a premium font, so you can buy it on Creative Market if you want to use it for commercial projects.
For personal projects, feel free to click the link below and add it to your toolkit today!