Are you looking for Bouncy Font free download? Look no further! In this post, you will learn how to use this font as well as download it for free at the bottom of the post. Let's get started.
This is a playful and lovely display font that was created and published by Mans Greback in 2021. It's a relatively new font design that is made perfect for children's books.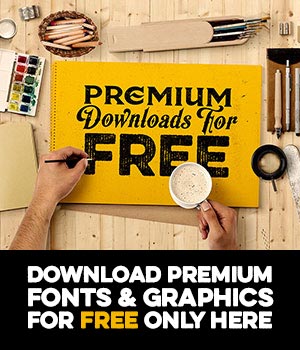 Bouncy Font Family
In terms of design, this font also shares handwritten features that make the overall appearance happy and quirky. It creates a very intimate connection with your audience when using the font. The curved letterforms also remind us of bubble fonts.
This font offers three different weight styles, Thin, Black, and Regular. Within each font, it provides uppercase, lowercase, numerals, punctuation marks, and special symbols. In addition, the font also includes an A-Z font with pre-set color and 3D effect.
Usage of Bouncy Font
This comic-style lettering definitely works very well in children-oriented projects, such as comic books, cartoons, school projects, arts and crafts, etc. The quirky and joyful textures keep children engaged very well.
We also like to use it in both digital and physical prints. Furthermore, you can also change the bouncy colors which are white, blue, pink, highlight and outlined. It's very fun to play around with this font to figure out the best design.
Alternatives of Bouncy Font
Check out these great alternatives you should consider using if you want to see more similar style fonts for your projects. Having a good deal of fonts in your toolkit allows you to find the best and most suitable font for your design.
If you are ready to download this font for your personal projects, be sure to click the link below to get started!