Are you looking for a stylish Bolina font? You are at the right place. Now you can download this font for free within seconds in this post and learn how to make the best use of it.
It is a stylish and remarkable font for stylish designs and arts. Many designers use it in various projects of design. It's a kind of signature font and can be related to Glass and Bloom, Great Vibes.
Bolina Stylish Font Family
Bolina Stylish Font is a very elegant and outstanding font. It is very easy to gain attention to your designs. The appearance of its characters is eye-catching and makes it a decent choice for the design. Paired with Heavitas Bolina looks even more remarkable.
Author of Bolina font
Mr. Claude Pelletier is the designer behind the Bolina font. He crafted this font back in 2015. Till now, it is a very successful and used font in many places. He has designed many scripts and fancy fonts. Some of them are:
Maratre
Aerolite CP
Stymie Stylus
Usage of Bolina Font
This elegant and stylish font works great for almost all applications. It's the best choice for stylish signatures, quotes, main headings, fashion magazines, movie & gaming titling, and t-shirt designs. We love using it in special occasion invitations as well.
This font is free for PERSONAL AND COMMERCIAL Use. You can download this font by clicking on the Download Now button. Also, make sure to join our email list to get regular updates on new fonts every day.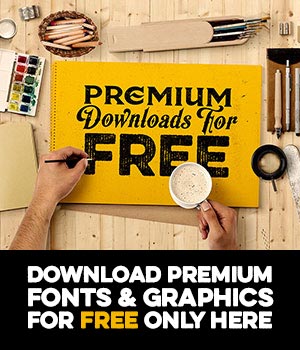 Reshaped your signature digitally with this signature font. You can use this font in your email footer as your digital stamp or your signature along with your CV. It can be fitted with a fancy and iconic poster or flyer.