Are you looking for Autumn Breeze Font free download? Look no further! In this post, you will be able to download the font as well as learn how to use it in your design.
This is a flowy handwriting script font that was created and published by Misti's Fonts, a well-known foundry. As you probably already guessed, this font is inspired by the season, Autumn.
Autumn Breeze Font Family
Although it's a handwriting font, it doesn't lose its clean and simple texture with detailed, stylish features. The modern and quality design of the font speaks to the talent that is behind this project. It looks very great on print both digitally and physically.
This font comes in one weight style, the Regular. Inside the font family, it includes uppercase, lowercase, numbers, punctuation marks, special symbols, and characters. Just like someone's natural writing, it creates this intimate feeling with the audience.
Usage of Autumn Breeze Font
There are many ways you can use this font for. It works very great in logos, headlines, book covers, titles, invitations, special occasion brochures, birthday celebrations, signatures, product packaging, etc.
Its elegant style works especially for a more feminine audience. In addition, we think it works very well in the Fall season and any Fall-related events.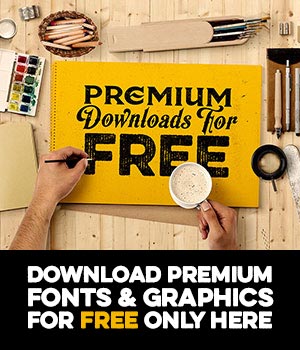 Alternative of Autumn Breeze Font
Here are some alternative options we think you would like and enjoy. They are similar in styles and work great as handwriting script fonts in similar projects. Also be sure to check out our other free fonts provided on our website.
Without further ado, if you find this font great and useful, click on the link below to get started.